Certificate in Fitness and Conditioning (Personal Training)
Online Lectures  – Now Enrolling!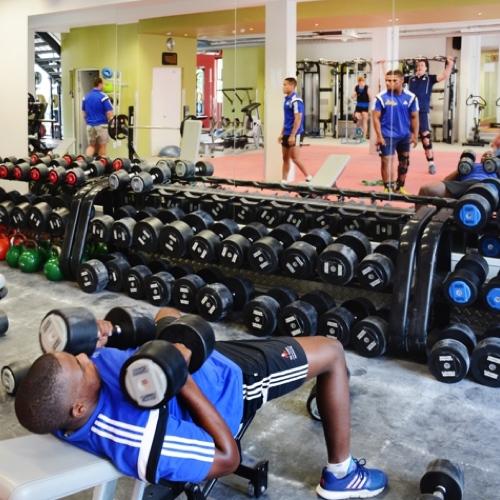 Become a Personal Trainer
Our Certificate in Fitness & Conditioning (Personal Training)* will give you the skill set to instruct, provide personalised workouts, offer variety and help individuals and teams achieve their goals.
Across our international locations, we have helped our students develop a firm understanding and insight into the ever-changing science of Strength & Conditioning. Our qualification builds on this experience and includes an internationally recognised qualification in Strength & Conditioning which will equip you to develop and train clients more effectively.
Our flexible learning plan is perfect for the coach, trainer, athlete and working professional. Log onto our lectures anytime, anywhere, and learn the skills to become a sought-after Personal Trainer. Get practical experience at our conferences and have access to our lecturers throughout your time with us. We will support you every step of the way.
*This qualification is awarded by Setanta Institute through their EU accreditation by Quality Qualifications Ireland (QQI). It consists of three internationally recognised awards, a university-level Certificate in Fitness & Conditioning, and qualifications in Gym Instruction and Personal Training. This programme carries 30 ECTS credits awarded at Irish NFQ Level 6.
What is Involved?
The course duration is ten months and student intakes occur at two stages throughout the year; early March and again in early September. Lectures are delivered online every week by industry leaders and internationally recognised fitness trainers and S&C coaches. Meet the Setanta Team here.
Course materials are studied in your own time, with continuous assessments. You are assessed on your logbooks, assignments, practical assessments, interviews, and a final project where you must apply your knowledge in a practical way.
Setanta are industry leaders in the field of Strength & Conditioning and Performance Science. Our Certificate in Fitness & Conditioning (Personal Training) will set you apart with weekly course lectures and practical content. Don't just 'qualify' to be a Personal Trainer; have the skill and experience to transform your client's life.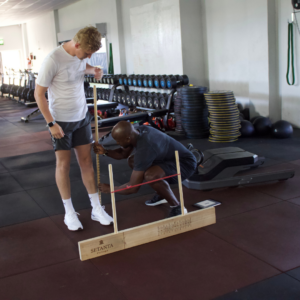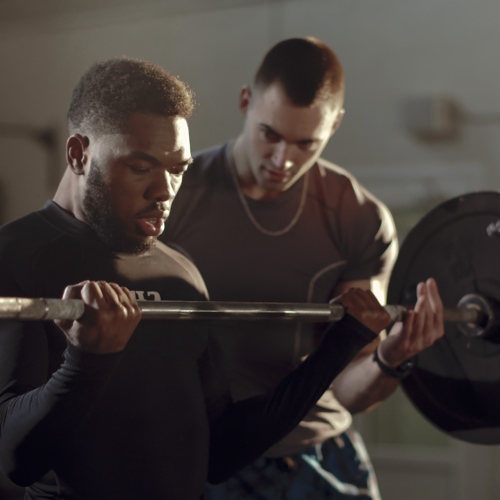 "Setanta gave me the flexibility and platform to pursue a Strength & Conditioning qualification while still allowing me to be at the top of my game in professional rugby. The user-friendly online system was efficient and easy to use and lecturers and staff were always close at hand, either online or by email. Setanta is aware that everyone has individual requirements and this support network allows the student to thrive in this environment. It is a world-class College and one I would highly recommend."
Course Content
Students will initially study two modules together, lasting six months. After this, students study one module over three months and prepare additional learning materials and assessments in the final month. The three modules you will complete in this course are:
Along with the following ICREPs bespoke personal training topics:
Anatomy and Physiology for Exercise

Principles of Exercise, Fitness and Health

Applying the Principles of Nutrition

Planning & Instructing gym-based exercise

Programming & Delivering personal training with clients


To book your place on the Certificate in Fitness & Conditioning (Personal Training) programme, you can pay through instalments, for one module at a time or get a discount when you pay in advance.
Follow the link below, submit your details and select your preferred payment option to secure your place.
Pay Monthly
10 x Monthly Payments of R 3 689 ZAR
Continue Your Studies
Graduates of our Certificate in Fitness & Conditioning (Personal Training) can easily progress their career with Setanta through our undergraduate pathway. The pathway is designed to allow a direct progression for Certificate in Fitness & Conditioning (Personal Training) graduates onto our Strength & Conditioning pathway, meaning students would have the opportunity to enrol in our Certificate in Strength and Conditioning without having to repeat any modules.
As the first three modules are covered in the Certificate, students will be enrolled on Module 4 of the next Certificate.
After completing the 3 additional modules of the second Certificate, students can progress onto the Higher Certificate in Strength and Conditioning (6 additional modules) and finally the Bachelor of Science in Strength and Conditioning (6 additional modules).
Additional modules of the Certificate in Strength and Conditioning:
Enter your details below to download a copy of the course brochure:
Speak to a Student Advisor