BSc in Strength & Conditioning
STUDY ONLINE · PAYMENT OPTIONS
Programme Background
The Bachelor of Science in Strength and Conditioning* is a globally recognised and highly-reputable programme of applied study in the field of sport science. The programme is designed to produce specialist coaching professionals capable of working in strength and conditioning, health and fitness, and physical activity-related fields. It will also equip the learner with the knowledge and skills to lead long-term sport, health and fitness, physical activity, and strength and conditioning programme development.
Students will study two modules at a time, with each study block lasting six months. The programme duration is between three and six years, depending on student preference.
Programme Content
The programme has been designed by industry experts to ensure that graduates are fully prepared for the demands of the S&C industry. All modules within the programme have been developed in a manner that offers the most comprehensive knowledge of the principles of strength and conditioning available.
Programme Structure
This programme functions as the endpoint of Setanta's innovative 'ladder progression' structure. Essentially, these programmes and courses are developed with the learner in mind and acknowledge that most students do not wish to wait for 3 years to be able to work in the industry. This structure awards students a university-level qualification at the end of each stage of study and facilitates the continual learning process. In the unplanned event that a student must withdraw from the programme, this also operates as a safety net ensuring that everybody who has completed a certain number of modules can leave the programme with a university qualification.
*This qualification is awarded by Setanta Institute through their EU accreditation by Quality Qualifications Ireland (QQI). It consists of an internationally recognised university-level award, the BSc in Strength & Conditioning. This programme carries 180 ECTS credits awarded at Level 7 on the Irish framework of qualifications.
Modules covered
Stage 1 (Certificate):
Functional Screening
Resistance Training 1
Resistance Training 2
Stage 2 (2nd Certificate):
Advanced Resistance Training
Speed Development
Endurance Development
Stage 3 (Higher Certificate):
Anatomy, Physiology, Biomechanics
Youth Athletic Development
Sport & Exercise Nutrition
Coaching Skills
Coaching Technology & Fitness Testing
Business of Fitness and Sport
Stage 4 (Bachelor of Science):
Injuries & Rehabilitation
S&C for Special Populations
Research Methods & Data Management
Professional Practice Portfolio
Sport & Exercise Psychology
Health and Wellness
Programme Details & Information
Strength and Conditioning is becoming globally recognised as a professional pathway in the sports and general wellness industries. Our programmes cover a broad range of topics such as functional screening, coaching skills, fundamental movement and fitness testing with a key emphasis on sports technology. Students are introduced to and get to use the latest technology whilst attending conferences at our campus locations.
We are applying S&C and Performance Science methodologies and research into much broader fields such as general wellbeing. For example, we work with the Army, Fire Service and Police Force to develop methodologies and bespoke programmes to improve the health and wellbeing of their staff. These new developments will create a much greater marketplace within which our students can contribute and gain employment.
Setanta is recognised as a world-leading educator in Strength and Conditioning for the following reasons:
Our programmes are recognised by the National Strength and Conditioning Association (30,000 members), World Rugby (35,000 registered on our partnership programmes), The UK Strength and Conditioning Association (3,000 members), The International Confederation for Registers of Exercise Professionals (300,000 members), and Titleist Performance Institute.
Major winning golfer Padraig Harrington is our brand ambassador and has been implementing the philosophies and skills of Dr Liam Hennessy for 20 years. Padraig highly recommends Setanta College for knowledge and skills in Performance Science and Strength and Conditioning.
Dr Liam Hennessy and a global network of Strength and Conditioning practitioners have agreed the key elements which inform a world-class Strength and Conditioning educational programme.
Each programme module is updated every 18 months with new developments and current thinking and research.
Setanta College students get to use the latest technology in sport because of our partnerships with StatSports, ForceDecks, and Orreco, as well as our state of the art 3D Markerless Motion Capture System.
Setanta College lecturers are qualified to MSc or PhD level and are former high-level athletes, active coaches or both.
All modules of this course are delivered part-time via online learning.
Lectures will be delivered through our virtual learning environment and are completed entirely online.
Student knowledge is examined using continuous assessment comprising of online questionnaires and essay-style project work. The course has been designed to accommodate the working professional and will fit in a flexible manner into your daily schedule.
On successful completion of this programme the graduate will:
Display a specialised knowledge of strength and conditioning for sports.
Be able to formulate exercise and training programmes based on sound scientific principles.
Have a broad range of practical analytical skills, capable of analysing the physical and movement demands of their chosen sport.
Identify the needs of the athlete, player and other individuals involved in the pursuit of strength and conditioning development.
Transfer and apply theoretical concepts and technical skills to a range of sporting contexts.
Take responsibility for the design, planning and implementation of a comprehensive programme of fitness development for their athletes, players or teams.
Understand, evaluate and selectively apply current and new research and thinking in strength and conditioning.
Conduct a needs analysis for an individual or group and devise an appropriate response.
Use professional judgement to refer potential clients to appropriate expertise
Students will be prepared to work with sport and recreational participants across a wide range of levels from beginners through to elite athletes. Additionally, students will be provided with the skills to perform effectively in a wide range of fitness-related industries, such as rehabilitation, personal training, health and wellness, gym instructing, tutoring etc.
Setanta offers a range of Professional Development courses up to our industry-led Masters in Performance Coaching.
Graduate Testimonial
Louis Ludik – Professional Rugby Player with Lions and Sharks in South Africa, Agen in France, and Ulster in Ireland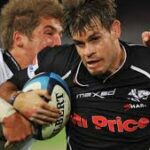 "Setanta's online platform suited me really well. Being a professional rugby player and having a family, I was looking for a course which was flexible, where I can do work and study in my own time. Setanta was the perfect place where I developed strength and conditioning fundamentals in a practical and informative way.
Setanta's practical modules helped me understand my own body better and how to improve myself and other athletes.
The lecturers are all fantastic practitioners in their field and excellent educators too. The lecturers were quick to respond to any questions or queries I might have had. I feel very fortunate to have found Setanta to get my degree in Strength and Conditioning."
Setanta has appointed a world renowned advisory board to inform and oversee our programmes and research strategy. This board, comprising of professors and practitioners from around the world, keep Setanta at the cutting edge of Performance Science, Technology and Strength and Conditioning.
Our lecturers are qualified to MSc or PhD level and are former high level sports people, active coaches or both. We have a team of international specialists who lecture on both our online and full-time programmes.
Applicants must be 18 or over from January 1st on the year 

of admission and must 

have successfully completed their matric exams/Senior Certificate Exams or equivalent

.

If you are over 23 years of age you may apply as a mature student. Mature student applications are assessed on the basis of age, coaching/playing experience, general education standard, motivation and commitment to the programme for which they are applying
In the case of learners where English is not their first language, they will be required to demonstrate a sufficient level of English Language proficiency. Setanta accepts the following:
IELTS (International English Language Testing System), or equivalent score of TOEFL (Test of English as a Foreign Language) normally IELTS 6 which must be dated within 2 years of enrolment onto the programme.
CEFR standard (Common European Framework of Reference for Languages) B2+ which must be dated within 2 years of enrolment onto the programme.
Successful completion of a major award at level 4 or higher completed through English.
To book your place on any of our Strength & Conditioning programmes, you can pay through instalments, for one module at a time or get a discount when you pay in advance.
Follow the link below, submit your details and select your preferred payment option to secure your place.
Enter your details below to download a copy of the course brochure:
Speak to a Student Advisor